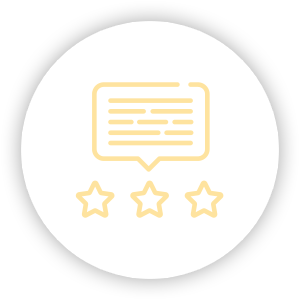 Lindsay:
If you haven't made it over to Bittersweet Bakery yet, get your buns moving in that direction!  I had the great pleasure of working with Alicia and Erica for a number of years and these two woman are incredibly talented and so much fun to work with!  Regardless of what you may need – pastries for a dinner party you're attending later, a croissant on the way in to work, oops! you forgot your husbands birthday, these ladies can help.  Their scratch made sweets taste even better than they look!
James:
The most AMAZING cake ever!!!
We asked for something that seemed impossible! A Game of Thrones and Chili pepper themed wedding cake. Something no one has ever attempted, and it came out like a piece of art! The Bittersweet Bakery girls went above and beyond to make this cake, and it stunned our entire wedding party! It was just incredible and best of all, it was so delicious!
Go to Bittersweet Bakery for all your wedding cake needs, you won't be disappointed at the outcome!
Olivia:
Amazing!!!! After my husband and I had a bakery literally forget about us after our tasting – we were so nervous to try again. Bittersweet was perfect! They are so professional, kind, and accommodating. They really put me at ease. Also all of our guests raved about how delicious our cupcakes were! We had people literally coming up to us at dinner just to ask! I can't wait to eat leftovers!!!!
Brandon:
Delicious sweets from awesome ladies! Couldn't be happier with my Thanksgiving Day pie and the beautiful tarts I picked up today!
Emily:
These gals are amazing! Their work is beautiful, delicious and their attention to detail is unparalleled! They recreated our wedding cake for our 5-year anniversary and it was so special to us! Thanks ladies! We love you!
Mark:
So we were supposed to save the top tier of our wedding cake but it's all gone now…. Definitely a place that knows how to please their customers.
Melanie:
We stumbled upon Bittersweet Bakery at a wedding expo and I am so glad we did!! Their tasting was by far better than any other we had attended. They had plenty for us to try and even boxed up what we didn't eat so we could take it home! They were so easy to work with as our wedding day was approaching. On the day of our wedding they were in and out of our venue before the ceremony, I never even saw them! The end result was so gorgeous and exactly what I wanted. It was all so delicious and was a huge hit with everyone! I would highly recommend them to anyone.
Alyssa:
These two beautiful ladies did a fantastic job with our cake. I wasn't even set on a cake in the beginning of the process. But after meeting with them, talking to them and tasting the masterpieces, I was hooked. The price was reasonable and they took my Pinterest board inspiration and turned into a beautiful, yet simple masterpiece. I was beyond thrilled to see the actual cake the day of our wedding! It fit our wedding theme perfectly! Don't let me forget to mention how delicious it was! We are so looking forward to our one year anniversary, so we can enjoy it again! Thank you again!!
Jessica:
If you are looking for a bakery for your wedding that has both heart, humor, and delicious goodies… look no further than Bittersweet Bakery. This charming, local bakery did an excellent job of providing a one of a kind, delicious cookie bar for our wedding. Our guests could not get over the amazing selection of treats as well as the lovely presentation of tiny pies, minion-themed macaroons, magic bars, biscotti's, and pumpkin brownies. I highly recommend them!
Beverley:
Everything we've tried has been delicious! I would definitely recommend trying it out for yourself!
Tyler:
Not only can they make amazing cakes but other assorted desserts that will leave you wanting more. Alicia and Erica put their heart and souls into ensuring that whatever is asked of them goes above and beyond what is expected.
Michael:
I promise you will not find two ladies more passionate about the field of pastry. Erica and Alicia have years of experience and are dedicated to ensuring you receive the best cakes and pastries imaginable. Whether you are looking for a tasty treat or in need of a spectacular cake for your special event, these ladies will deliver above and beyond your expectations.